Partnership to Achieve Higher Upgrading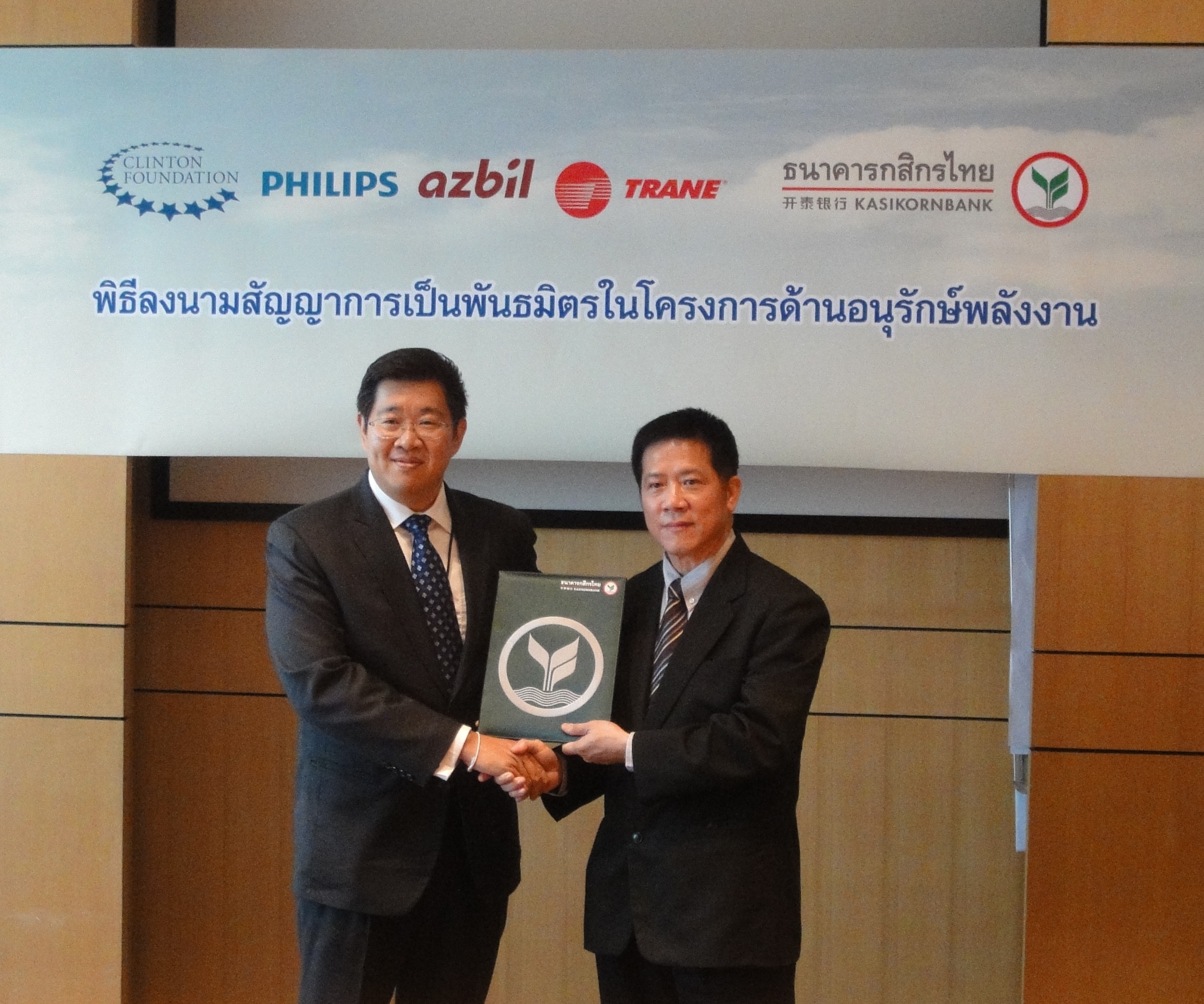 Trane Thailand joins hands with Kasikorn Bank, the national leading financial institution, and other energy service firms to provide energy efficiency program to Thai's businesses nationwide. The ceremony of MOU signing was held at Kasikorn Bank headquarters in Bangkok on April 26th, 2012.
This partnership has been established to respond to the continuously rising concern of energy consumption and the energy efficiency performance and also to encourage the government's energy saving policy turning into action. Lots of buildings now have been interesting and preparing to improve their buildings' energy effectiveness but they lack of different supports to make it happen. So this cooperating energy programs will completely provide major aspects of a building's energy efficiency upgrade from Trane and other alliances together with the financial support from KBank.